Finalmente o interessante MD Play, modelo portátil do Mega Drive sobre o qual já falamos aqui no Gagá Games, apareceu no site da Tectoy.
Segundo informações do manual disponível para download no site, a bateria recarregável dura aproximadamente 3 horas e meia. Clique na imagem aí embaixo para ver a descrição dos botões do bichinho: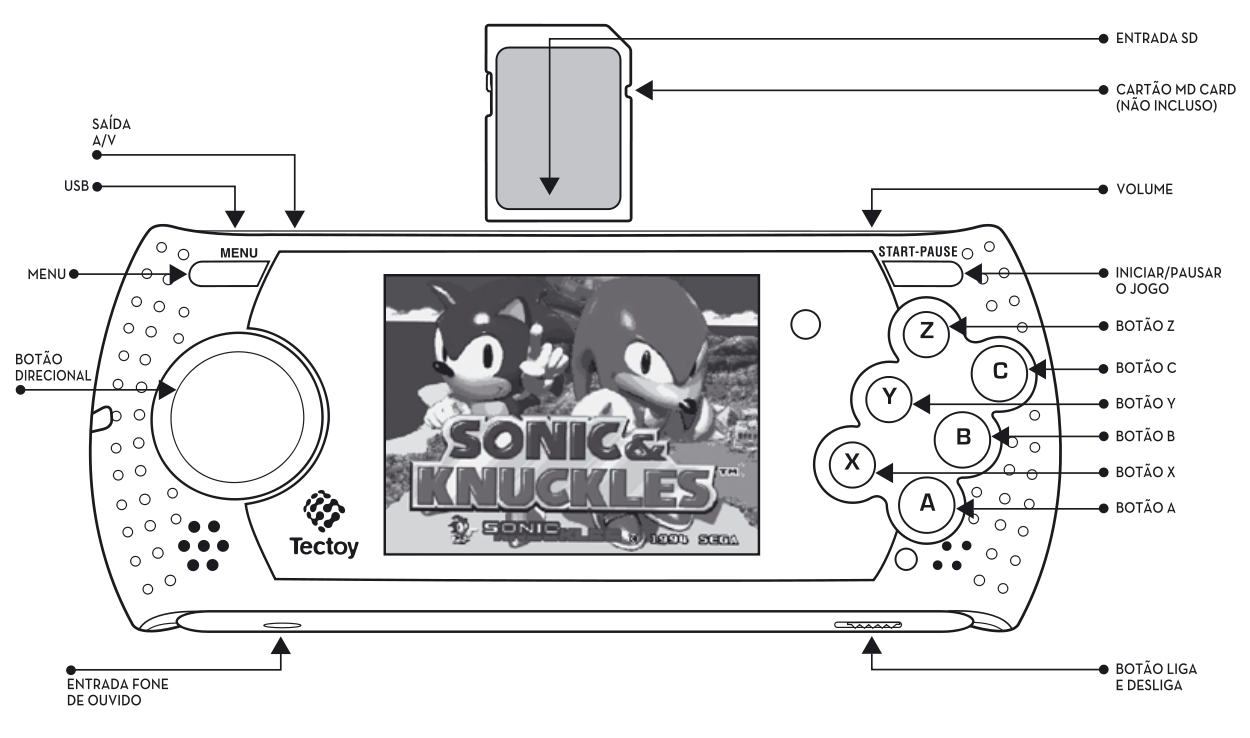 Agora, a lista de jogos que já vêm na memória:
Alex Kidd in the Enchanted Castle™
Alien Storm™
Altered Beast™
Arrow Flash™
Columns III™
Crack Down™
Decap Attack™
Dr. Robotnik's Mean Bean Machine™
Ecco™
Ecco Jr ™
ESWAT: City Under Seige™
Flicky™
Gain Ground™
Golden Axe™
Jewel Master™
Kid Chameleon™
Shadow Dancer: The Secret of Shinobi™
Shinobi III: Return of the Ninja Master™
Sonic & Knuckles™
Sonic Spinball™
A lista não é fantástica, mas tem coisa boa no meio. E a Tectoy ainda promete os MD Card Games com jogos extras, então vamos ver o que vem por aí. Acho pouco provável que pinte algum RPG, porque o aparelho provavelmente não tem meios para gravar os jogos, mas é só um palpite.
Opinião do Gagá: se sair pelo preço sugerido anteriormente (149 reais), eu diria que é um ótimo negócio para muita gente. Dizem que a qualidade da emulação não é das melhores (o produto não é um "verdadeiro" Mega Drive, está mais para um emulador), mas eu continuo achando que por esse preço pode valer a pena ter um Mega Drive portátil. Até eu estou pensando em comprar um…